Discover Tranquility: Unwrap 2 Packs of Sandalwood Box Incense for only $29.99! 🌿✨

FREE SHIPPING!✅
Sandalwood box Incense (2 in 1 pack)
Regular price
$40.00 USD
Sale price
$29.99 USD
Unit price
per
Sale
Sold out
Description

Burning incense is more than just for aroma, it is a lifestyle, and it is for one's mental and spiritual well-being. These incense are handmade following Buddhist techniques. Natural herbs, plants, leaves and tree barks like valerian, liquorice and others are blended to create this beautiful incense. This sandalwood incense contains Sandalwood, Ruk-keshar, Himalayan Cedar, Holy basil, Cardamon, Jasmine, Nutmeg and other natural herbs.
Handmade by Nepali artisans using ancient papermaking techniques, these incense come in a lokta paper box which has a delicate string tie closure that wraps around a little wooden button, providing a unique keepsake once the incense is finished. The aroma is herbal, restrained, bitter, and in some cases, sweet. Well suited for both home use and outdoor use.

Features:
• Scent: Mild-Sweet
• Contains: 40 Sticks per bag and comes with a holder
• Burn time: 30 mins per stick
• Packaging: Lokta Paper Box with String Button Tie closure (Red Colour with white font) - this incense is beautifully packaged and would make a gorgeous gift.

Get Yala Reward Points

For every dollar you spend, you get 5 reward points which you can redeem with your next purchase.


You need 100 reward points to get a $1 discount. So for every $20 worth of purchases, you get $1 off!
Size & Fit

Box Size: 6.5cm (W) x 11.5cm (L) x 3cm (H)

Care

• Place your burning stick away from curtains, lampshades and all those objects that could catch fire easily.
• Make sure that you have a ventilated area.
• Never leave the burning incense stick or incense cone unattended.
• Keep it away from children
• Make sure you're not allergic to fragrances


Shipping & Returns

Get free shipping for orders over 25$!
We charge $10 for shipping orders below $25.

In case of returns, please do it within a month. We accept returns of orders only within 30 days of delivery.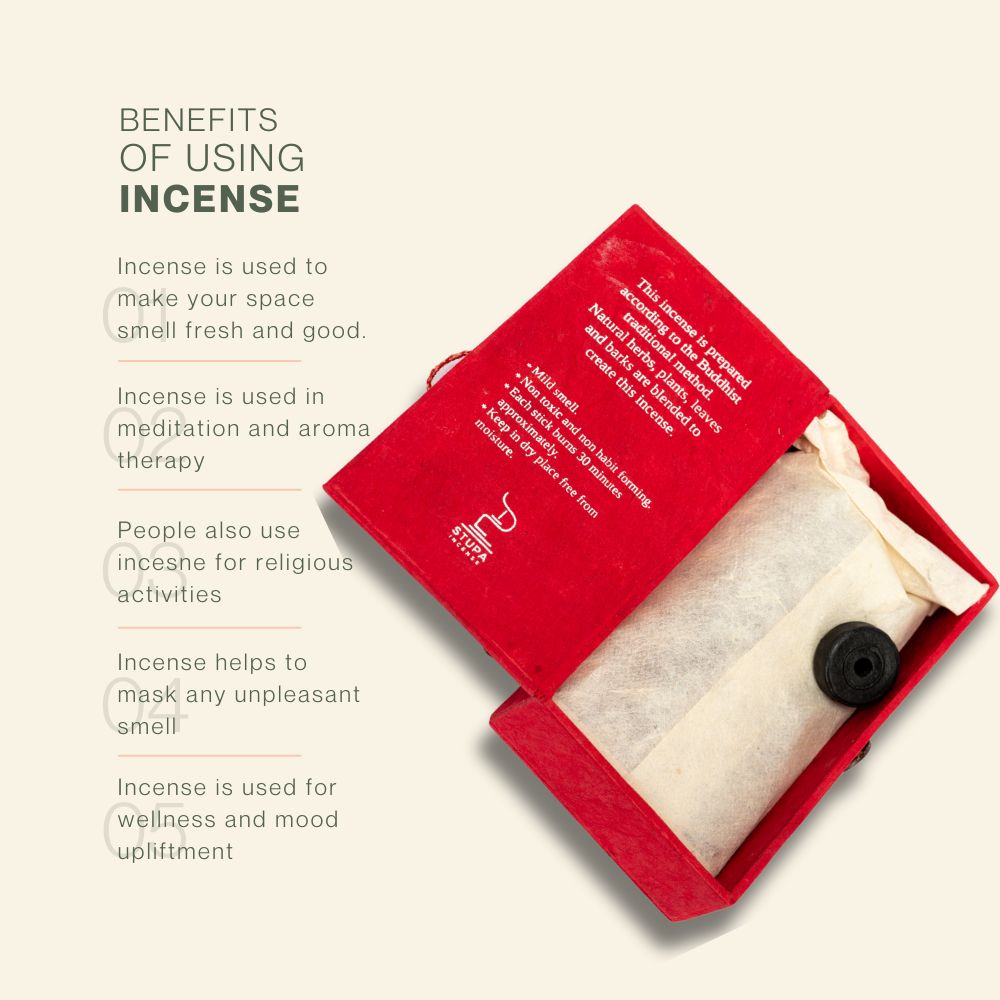 All the products in Yala Garden are locally sourced by using the finest quality of materials.
We believe that nothing is impossible when you combine collective force with brave ideas.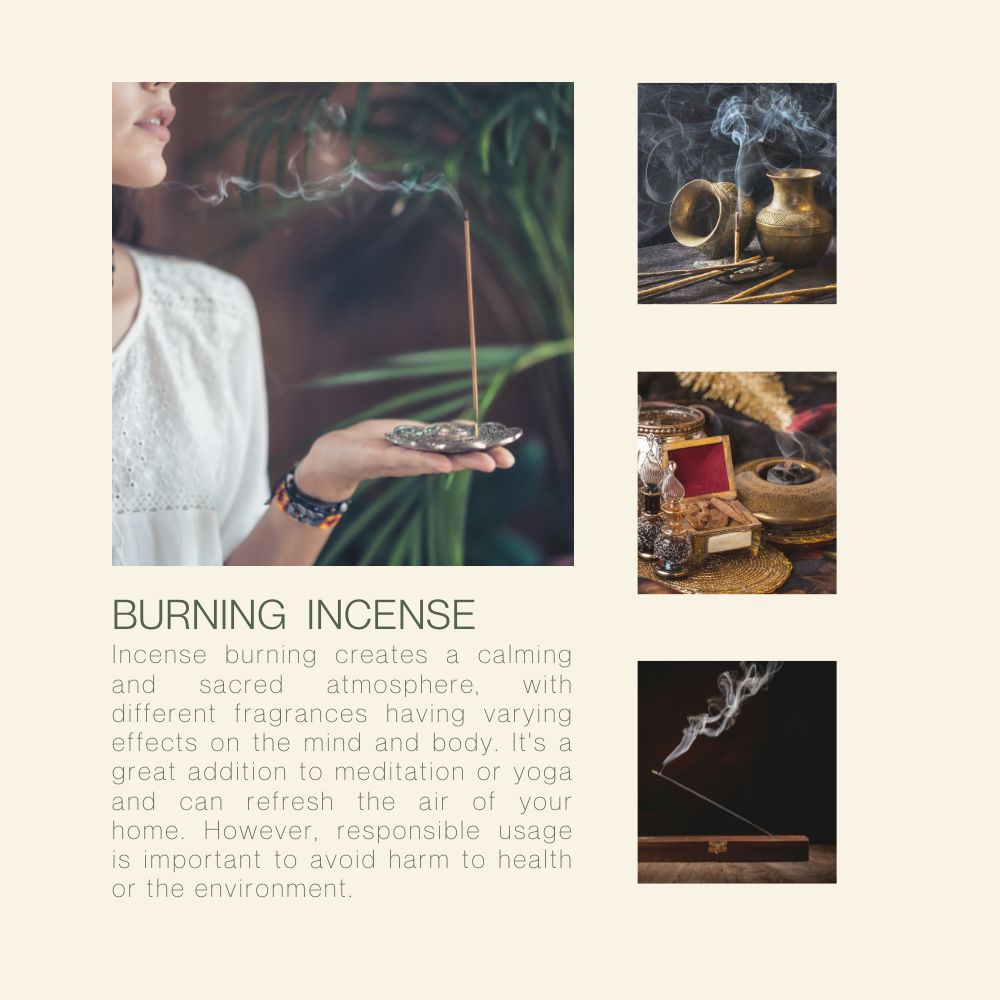 With every purchase, you are contributing to the empowerment of local artisans in Nepal.
Enjoy easy shipping and stress-free returns, ensuring your utmost satisfaction.
Is Incense good for health?

Yes. Incense is used in aroma therapy and meditation to boost relaxation. It gives good fragrance and lights up the environment. Our incense sticks are made with natural ingredients and are non toxic. Because you have to burn the Incense, please use it in a safe, controlled environment only and keep it away from the reach of children.
How to use incense sticks?

Our incense sticks come with a holder inside the box. You have to place the stick on the holder light it up, and put off the fire. Then your incense will start diffusing the fragrance. You can light the incense any time of the day and rluse it like a room freshener. Always be careful while lighting incense. Keep it away from children and only use it in a safe and controlled environment. If you have to go out, please remember to put off the incense sticks.
What comes inside the incense box?

Inside our Incense box made of Nepali Lokta Paper, you will find an envelope which contains 40 incense sticks, each of which burns for approximately 30 minutes and an incense stick holder which can hold one stick at a time. You can find the ingredients and use printed on the box.